Making Internal Audits Remote – The Way Forward
Ingenia consultants
May 21, 2020
---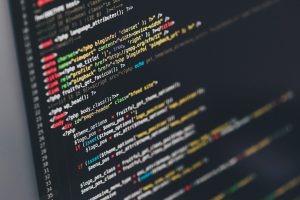 Q&As related to this article
---
While remote working and communications has been possible in business for a long time already, COVID-19 pushed respective initiatives forward at many companies. We have become used to data sharing platforms and video conferencing. These are the same tools that enable your internal audit to be carried out remotely, without the need for your internal auditors to be physically present at the audit site to carry out audit.
A remote internal audit is the same as a traditional internal audit but using electronic means to remotely obtain audit evidence that is then evaluated objectively in order to determine the extent of conformity to the policies and procedures established.
Remote audit techniques are in essence the same as those used in person: Instead of sighting documents in person at your office, you can share files via email, Google drive, SharePoint, Dropbox, OneDrive, etc. In addition, the company can provide documents by sharing its desktop screen or via video conference using MS Teams, Zoom, etc., which is also used for interviews together with the phone. Surprisingly, reviewing documents and records virtually can be even more effective than doing so onsite. Businesses have already implemented these technologies. Remote internal audit can simply leverage this infrastructure for an additional purpose.
Some areas that can present difficulties during a remote audit involve manual processes or paper documents. In these cases, remote audits can use live video or even surveillance video to gather the necessary audit evidence.
Remote audit also does not mean that all the work is exclusively performed offsite. Some of the work can be conducted onsite as required. In particular, audit activities will be configured to take into account the company's needs with regards to confidentiality and privacy.
Overall, there are multiple reasons why conducting remote audits can be beneficial for companies – in the safe-distancing environment created by COVID-19 and beyond:
Flexibility in time: Instead of blocking a week at your office, you only need to grant access to the required documents. The internal audit team will be able to review and evaluate them in accordance with their own schedule. Similarly, interviews and discussions by call can be flexibly scheduled as and when needed.
Minimum use of your office: Traditionally, internal audit teams are present at your office for several days, occupying your meeting room or several desks. Executing the internal audit remotely, internal auditors are not at your office. This reduces potential risk of infection by SARS-COV-19 and enables internal audit to be carried out in compliance with safe distancing requirements. In addition, remote internal audit keeps your meeting room and desks available for your meetings and staff.
---