Crowdfunding during Covid 19
Ingenia consultants
September 08, 2020
---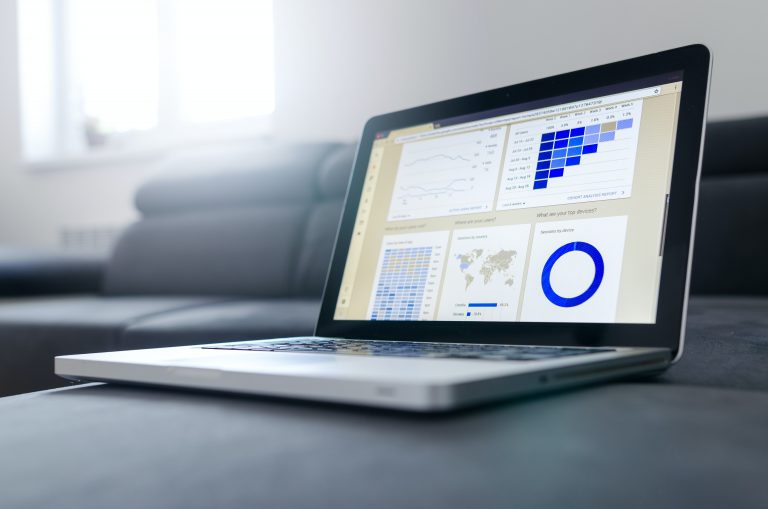 ---
COVID 19 has caused significant turbulence in the global markets. Global stock markets have yet to recover and traditional assets are less attractive in the current situation. However, a potential bright spark could be seen in the crowdfunding space. As fall-out from COVID 19 has placed enormous pressure on businesses, numerous reports have been compiled across the world on current business sentiments and pressures faced by these businesses. One such report conducted by Beauhurts mentions that in the UK 22% of jobs in the high-growth economy are at moderate to critical risk. GBP 320 billion of turnover across the high-growth economy is also at moderate to critical risk. Seed stage companies are the least likely to be negatively affected by the coronavirus, whilst later stage businesses are most at risk.
However early in the year when the COVID 19 situation was developing and many countries were coming to terms grappling with it, a growing trend emerged. With many being furloughed and even more remote working, crowdfunding was growing. With public data from late April showing that the top 3 crowdfunding platforms in France successfully funding 245 projects since the start of the year. These projects managed to raise just over EUR 6 million from over 90,500 investors. Similar trends could be seen in other regions of the world. In Japan, Reuters news reported Japanese crowdfunding companies seeing a surge in business during the pandemic. Makuake Inc said revenue in the period of April to June 2020 rose 61% compared with the previous three months and 209% versus 2019, with the number of projects and unique users soaring. Funds raised through Campfire in May rose six times from the same month a year earlier to JPY 4 billion (USD 37.44 million), with investors rising almost five times to 390,000. Readyfor said total transaction value rose 4,400% in April from March. Opinions from several Singapore platforms also indicated increased interest from SMEs as well as interested backers approaching crowdfunding companies although no official data has been released.
Whilst these trends are impressive, data from Kickstarter shows only a modest increase in interest. Kickstarter reported an increase of only 8.93% with 2,587 projects being funded from January to 2 April 2020. While this might be seen as lackluster, it does cement another underlying trend: People are still supporting crowdfunding campaigns even during this COVID situation. In fact, support for crowdfunding campaigns seems to be increasing during these times. Kickstarter saw an increase of 38% in funds raised to a total of over USD 71 million by 3 April 2020. This runs contrary to the impression that consumers might be tightening their purse strings in light of the poor business sentiments caused by COVID. Data is increasingly showing that more people are willing to back crowdfunding projects. This could be the combination of investments shifting to non-traditional assets, as market indices capitulated, but it could also be the rising levels of altruism seen in the global population as a result of COVID. These two trends, of increasing support from the people as well as increased demand from local business, are galvanizing each other leading to the surge in popularity of crowdfunding.
Cases can be seen around the world with small and medium enterprises turning to crowdfunding to keep their businesses afloat. Backers could also be seen increasingly supporting these enterprises through various methods. Reward-based crowdfunding, where the company raises capital through an online platform and offer investors a gift or "perk", is seen to grow significantly. Crowdfunded companies are also using this period to improve their outreach to backers. An increasing trend amongst funded SMEs is the improved digital outreach. Many companies are increasing their communications with backers and keeping them informed of progress. With more working for home, SMEs are seen increasing their outreach away from traditional brick and mortar presence to more innovative remote methods such as video conferencing.
Technavio has been monitoring the crowdfunding market and it released some interesting data. It expects the value of the crowdfunding market to grow from USD 100 billion in 2019 to a projected USD 224 billion by 2024. The P2P lending segment will account for the largest crowdfunding market share. The market in the APAC region alone was valued at USD 30 billion in 2019 and is anticipated to grow to USD 86 billion by 2024. Interest in crowdfunding is poised to grow and become a normal feature in one's investment portfolio.
COVID indeed has presented challenging problems to countries, governments, businesses and its people. However, through such challenges, trends that display the resilience of people and the tenacity of businesses to adapt arose. Many say that the world will see a new normal. This new normal will indeed change the way we raise capital and invest and deploy funds, be it for investment purposes or more altruistic intentions. Crowdfunding is here to stay, and the data so far indicates that it may be one of the silver linings COVID has to offer.
If you want to learn more about crowdfunding or the regulatory requirements for crowdfunding in Singapore contact us at Ingenia.
Sources:
https://blogs.lse.ac.uk/europpblog/2020/04/24/evidence-from-france-how-crowdfunding-is-being-used-to-support-the-response-to-covid-19/
https://www.businesswire.com/news/home/20200804005345/en/Crowdfunding-Market-Analysis-Highlights-Impact-COVID-19-2020-2024
https://www.reuters.com/article/us-japan-fintech-crowdfunding/japans-crowdfunding-firms-report-surge-in-business-during-pandemic-idUSKCN24N0QT
https://www.japantimes.co.jp/news/2020/09/01/business/japan-coronavirus-businesses-crowdfunding/
https://www.globenewswire.com/news-release/2020/07/21/2065410/0/en/Global-Crowdfunding-Market-to-Grow-at-a-CAGR-of-16-Over-2020-2025-Countries-Actively-Using-Crowdfunding-Platforms-to-Raise-Money-for-Frontline-Workers-Amid-COVID-19.html
https://crowdsourcingweek.com/blog/global-crowdfunding-projects-tackle-coronavirus/
https://enventyspartners.com/blog/coronavirus-impact-covid-19-crowdfunding/
https://startupnation.com/start-your-business/crowdfunding-tips-covid-19/
https://crowdsourcingweek.com/blog/the-coronavirus-impact-on-uk-crowdfunding/
---